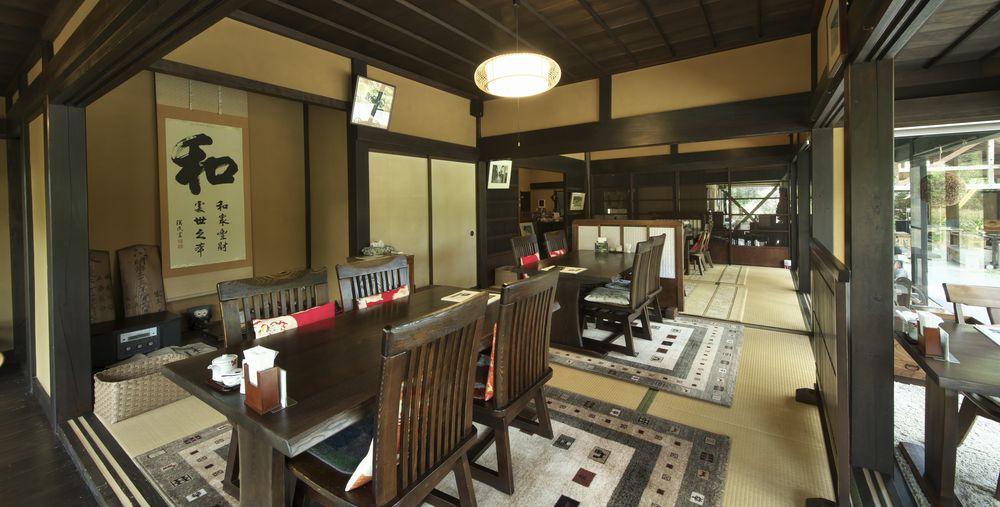 FREQUENTLY ASKED QUESTIONS
Q. Can I pay by credit card or electronic money?
A. Credit cards are VISA/MasterCard.
Electronic money is compatible with D-payment, PayPay, LINPayy, auPAY, Alipay, and WeChat.


---
Q. Can I eat with my pet?
A. There is an outdoor building where you can eat. Fan heaters are available in winter.


---
Q. Is there a private room space? (Kids/Infants)
A. There is a private room of a Japanese-style room a table seat.
4It is possible to use it by eight people from a person.
Please let us know the details at the time of booking.


---
Q. Where do you use yams?
A. I order it from Yamaguchi Prefecture.


---
Q. What do you use for dashi?
A. The basic soup stock is made by blending salmon soup stock, bonito, sardines, etc.
The soup stock is made of miso.


---
Q. Can I rent it out?
A. We will contact you in advance and make adjustments.


---
Q. Can I have a banquet at night?
A. It is basically not open at night, but we will adjust the schedule by using more than 10 people. It is not available on Saturdays and Sunday nights.


---
Q. Can you hear the request of the dish?
A. Depending on your usage, we will respond to your request as much as possible if you contact us.


---
Q. What kind of events are there?
A. We will have an exhibition and sale of Christmas Rose And Jizo scheduled for February and March every year.
Also, if you have any requests for exhibitions such as mini concerts, please contact us.


---
This page has been automatically translated. Please note that it may differ from the original.